Factsheet
Invaders
Media:
Cassette
Publisher
Dick Smith Electronics
Developers
Dubois and McNamara
Catalog#:
X-6110
Extension:
Standard
Invaders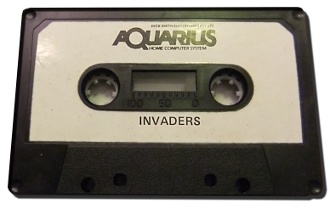 The Game
Invaders by Dick Smiths Electronics is a Space Invaders clone.
The aim of Invaders is to destroy all the invaders before they can reach the bottom and invade you.
The invaders move horizontally back and forth across the screen as they advance towards the bottom of the screen. The player defeats an alien by shooting it with the cannon. The canon can be brought into position by moving it from the left to the right or hide the cannon under a bunker to protect it from the invaders bombs.
The game is over if any invader reaches the bottom or if you are hit 3 times by the invaders.
Screendumps