Privacy Policy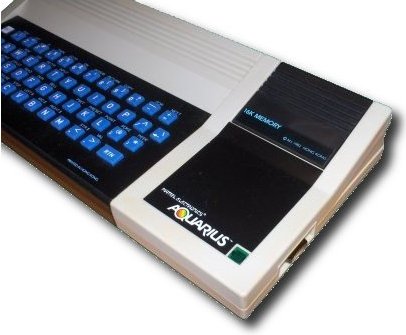 Your privacy is very important to us. This Privacy Policy has been prepared to explain how information is collected and protected when you use the vdSteenoven.com Website ("Website"). This Privacy Policy applies to any person that visits the Website.
If you require any more information or have any questions about the privacy policy, please feel free to contact.
Aquarius Guestbook
The Aquarius Guestbook allows visitors to drop comments regarding the Website and to share their memories on the Mattel Aquarius computer. Messages are stored locally on the vdSteenoven.com webserver and is not shared with any third-party.
Advertising, commercial sales and solicitations is prohibited. Any posts containing obscene, profane, threatening, harassing, offensive, vulgar, abusive, hateful or bashing - especially those aimed at sexual orientation, gender, race, color, religious views, political orientation, national origin, or disability - will not be tolerated and will be removed. There is no public list of prohibited words; if you believe a word is questionable, don't use it. The use of spaces, symbols, acronyms and other methods to express vulgarities is still a violation. Posts that further illegal activity (i.e., buying and selling of awards, direct fraud upon any program) will be removed. Posts containing another person's private information, including but not limited to phone number, address, name or frequent flier number, will be removed.
Posting to the Guestbook is a privilege, not a right.
Third-party web statistics
User traffic on the Website is analyzed using third-party vendors Google Analytics and Statcounter.
Google Analytics and Statcounter uses cookies to help analyze how users use and view the Website. The information generated by Google Analytics and Statcounter about your use of the Website (including your IP address, and particulars about your browser and configuration as reported by your browser) will be transmitted to and stored by Google Analytics and Statcounter on servers in the United States. Please note that information collected by Google Analytics cookies and Statcounter cookies do not include personalized identification information (such as names, e-mail addresses, and payment information). The information collected by Google Analytics and Statcounter is used for the purpose of evaluating your use of the Website, certain aspects of your user experience on the Website, compiling reports on Website activity and providing other services relating to Website activity.
"Cookies" are small pieces of information that are stored by your browser on your computer's hard drive. "Session Cookies" are cookies that are discarded when the browser exits, when you log out of the Website, or when you have not visited a page on the Website for more than 20 minutes. Most web browsers automatically accept cookies, but most browsers also allow you to configure your web browser to refuse cookies or to notify you before a cookie is set. You also can manually view (and delete) any cookies stored on your computer. You may visit the Website without allowing the kinds of cookies described in this privacy policy to be set, it will not effect the functionality or experience of the Website without some or all of these cookies.
Miscellaneous
The Website is hosted on servers in Europe and provided and managed by Mamut Corporation.You can read their privacy policy at http://www.mamut.com/uk/about/det.asp?id=580
This Website may contain links to web sites or content operated and maintained by third parties, over which we have no control. You access such third-party web sites or content at your own risk. You should always read the privacy policy of a third-party web site before disclosing any information to the web site.
From time to time, we may change this Privacy Policy. If we decide to change this Privacy Policy, we will inform you by posting the revised Privacy Policy on the Site.